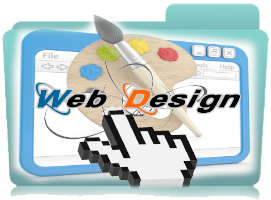 Effective website design is based on the users experience while on the site and analytics metrics. Many things affect the quality of a site, and it's not just about how it looks (we make great looking sites), but also how well it functions (another thing we are good at). Websites that are not designed properly will have poor search metrics.
We make sure that the sites we develop not only look good but are responsive, search well (SEO) and motivate the intended audience. We see lots of sites on the treasure that look alike our designs are distinctive and engage the visitor, this is what we do every day!
We understand that your web presence is important. That's why we strive to provide our clients with high quality, dynamic websites. A good web design can make a world of difference and allows for a quick business launch. If your objective is to maintain a dominant position in your industry, then it's essential to have a professional website design.
If your current website isn't dynamic and doesn't capture the user's attention or it's unorganized, it will be passed over; second-rate websites not only makes your site appear as unprofessional, but it also may cost you a significant amount of business. Our  designers produce exquisitely designed material, resulting in lower bounce rates and a higher ROI. Having an expertly designed website attracts and KEEPS visitors on your site; hopefully, it will inspire them to do business with you!
We do it all. From initial website development to content creation, to web hosting solutions, to SEO and social media — we handle all aspects of your online identity.