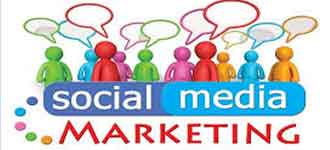 Social media often feeds into the discovery of new content such as news stories, and "discovery" is a search activity. Social media can also help build links that in turn support into SEO efforts. Many people also perform searches at social media sites to find social media content. Social connections may also impact the relevancy of some search results, either within a social media network or at a 'mainstream' search engine.
On a strategic level, social media marketing includes the management of a marketing campaign, governance, setting the scope (e.g. more active or passive use) and the establishment of a firm's desired social media "culture" and "tone."
Social media marketing is quickly becoming one of the most important parts of marketing strategy. Businesses all over the world are discovering the ways social media can contribute to the success and growth in all areas of their company. According to Hubspot, 92% of all marketers indicated that their social media efforts have generated more exposure for their businesses, while 80% of marketers indicated that their social media efforts increased traffic. With these types of statistics, the benefits of social media marketing can no longer be ignored.