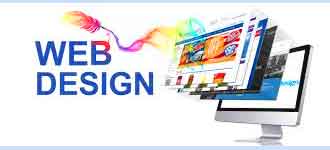 Your business is unique and your website should be too. We partner with you to design and develop a website to showcase your brand, while meeting your specific business needs and budget. We begin our website design process by partnering with you to learn about your business and goals. We pair this with our insight on top performing website user interface designs and proven digital marketing strategies to build a custom, digital website experience to engage your visitors and drive more qualified traffic to your website. Thus, leading to a higher ROI for your business.
Our websites are designed to drive results – whether that means leads for your home building website or sales for you online retail store – our websites are optimized to not only look good, but also to boost performance.
Think about web developers as those who turn the designs into a live website. Web developers uses web languages and software tools to develop the design and functionality of a website. Notice, that web developers are further split into two sub-categories; front-end developers, and back-end developers. I see front-end developers as the connection between both web designers and back-end developers, as having a little knowledge of both, would allow a front-end developer to build a fully working website. A front-end developer is the one who builds the interface, and provides the layout as the interaction between the back-end of the website and the user.