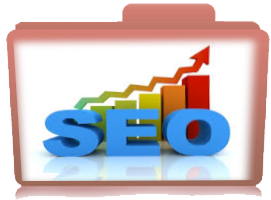 Search Engine Optimisation or SEO is the simple activity of ensuring a website can be found in search engines for words and phrases relevant to what the site is offering. In many respects it's simply quality control for websites. Having said that, if there was ever an industry that was little understood by outsiders it's SEO. Search engine optimization (SEO) is a method of getting your website to rank higher in search engines—such as Google, Yahoo or Bing. Although it's the search engines that rank your site, we believe that good SEO is a result of initiatives that provide value for those visiting your site.
At DPI Websites, online marketing is what we know and love. Our clients successes are our success. Saying that it is exciting when our clients reach the first page of Google is an understatement. We take pride in employing digital marketing tactics that will uphold future search engine updates.
The Internet is an extremely competitive marketplace. There are other companies targeting your keywords and reaching your potential customers. Analyzing your competition's online strengths and weaknesses can reveal opportunities for you. Our professional search engine optimization team will take an in-depth look at the competitive marketplace for your chosen keywords and help you develop the strategies to reach the top and stay there.