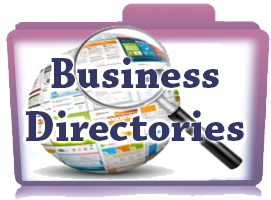 Finding potential customers is a demanding process for small businesses. Gone are the days of paying for a Yellow Pages advertisement and forgetting about it. Citation sites and online business directories have replaced those golden tomes. The more online exposure your business has, the more advantage it can gain. Many small business owners know about online business directories, but aren't quite clear on how advantageous they are to their business. Online directories are not just a digital version of the Yellow Pages, where you have to fish through information and flip through pages to find what you're looking for.
They are comprehensive platforms that enable users to instantly identify, learn about, and contact businesses relevant to them.  An online business directory refers to any online database that connects users with relevant businesses.
Directory websites can be extremely popular and with good reason. They allow us to quickly find a restaurant, see all the movie theaters in our area, find a car mechanic or a plumber, or any other type of service provider or attraction with a few clicks of the mouse. In essence, a directory website is simply a collection of links divided into topics, categories, and interest areas. They can cover a broad niche or even several different niches, like tourist attractions in your town or they can specialize in covering a very tight-focused niche such as a listing of all car repair shops in your area. You can even use them if you are in a certain business niche such as real estate or car dealership.