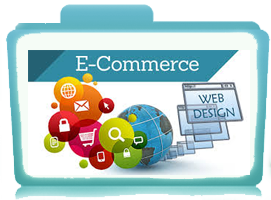 DPI Websites offers the very best custom web designs, website development, and search engine optimization for growing e-Commerce businesses, small or large. Our custom web design business solutions allow your company to market its products or services directly through your e-Commerce website. We have a team of experienced members that has lead the industry in designing and developing top-quality websites to effectively advertise your business, promoting success and online sales. From initial meetings with our experts to the entire design and development process, we'll work hand-in-hand with you to develop a tailored e-Commerce website that puts your business above its competitors.
We do this by designing easy-to-navigate, conversion-oriented sites. We make them look good. Because, in e-Commerce, first impressions really do matter.
We make your site the best e-Commerce website on the internet, enhancing your brand and digital presence while giving your customers an easy way to access the products they need. No matter your industry, our team has the web development experience to build sites that engage your customers. Designing a great website is not at all an easy task; it requires creativity, understanding of business needs, Lots of efforts and communication. We believe that communication is the key behind success of any web design project; we work closely with your team to make sure that your website is successful and generate sales for you.